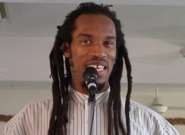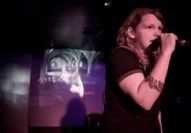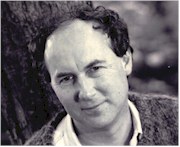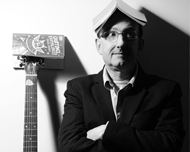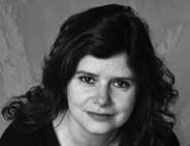 We Are Delighted To Announce The Winner of
Ledbury Poetry Festival's Poetry Competition For 2013 Is Peter L Freeman With Snapper.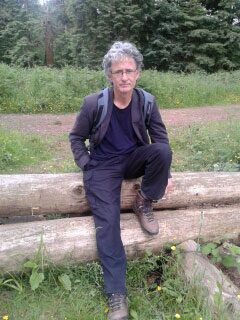 Peter L Freeman
Peter L Freeman is an English teacher at a Worcestershire school - born in Canada he has spent most of his life in the UK. He wins £1000 in cash, a creative writing course at Ty Newydd the National Writers' Centre for Wales and a chance to read his poem at the 2014 festival. For a full list of winners and their poems go to:
http://www.poetry-festival.co.uk/poetry-competition.html
Worcester University Students win Poetry Prize
The Festival is delighted to announce that Emma Leahy and Nathan Adams are the joint winners this year for the best third year work on poetry. It is an award which is part of the ongoing partnership between the University and the poetry festival - which includes event sponsorship, performances in The Hive and Worcester interns working at the Festival in July. For a look at courses etc. go to www.worcester.ac.uk
Herefordshire Poet in Residence
Paul Henry is the first poet to take up this exciting new post.
The post is organised in partnership with Herefordshire Libraries through Poetry on Loan.
Paul Henry's residency will launch with a performance at Leominster Library on Thursday 19 September at 6pm.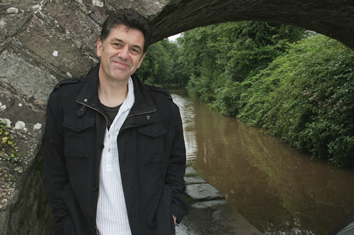 Described by the late U.A. Fanthorpe as a poet who combines "a sense of the music of words with an endlessly inventive imagination", Paul Henry came to poetry through songwriting and now combines the two, appearing at festivals across the Europe, the USA and Asia. Paul Henry has published five collections of poetry, including The Brittle Sea, New & Selected Poems.

Paul Henry says, "Becoming Herefordshire's first 'Poet in Residence' is certainly an honour. It's place names alone - Much Birch, Hoarwithy, Little Dewchurch, Aconbury … taste of poetry. I'm looking forward to meeting old friends - from past poetry workshops I've run in the county - and to making new ones amongst aspiring poets of all ages."

Future activities could include an event for the new Ledbury library, a workshop with either a community farm or a group of former apple growers and a National Libraries Day event in Hereford. The poet will also curate and perform in events for the Ledbury Poetry Festival.
A popular Creative Writing tutor, Henry ran Ledbury Festival's Poetry Cafe at Hereford's Courtyard theatre. Currently living on the Welsh border, he has guest-edited 'Poetry Wales' and is a regular tutor at Ty Newydd, Wales's national writers' centre.
He has also written and presented a number of radio programmes, most recently Do Not Expect Applause, (BBC Radio 3), his celebration of the Scottish poet W.S. Graham, and Excusing Private Godfrey (BBC Radio 4), a tribute to the playwright and actor Arnold Ridley.
Ledbury Poetry Festival
5 - 14 July 2013 has now ended.
Ten glorious days of poetry and sunshine ended on Sunday 14th July. A fuller report and announcement of the results of the Poetry Competition will appear later but, for now, thank you to everyone who took part in and attended this year's 100+ events.
Ledbury Poetry Festival 2013 Launched
The 2013 festival was officially opened on on Friday 5th July in the Burgage Hall, Ledbury.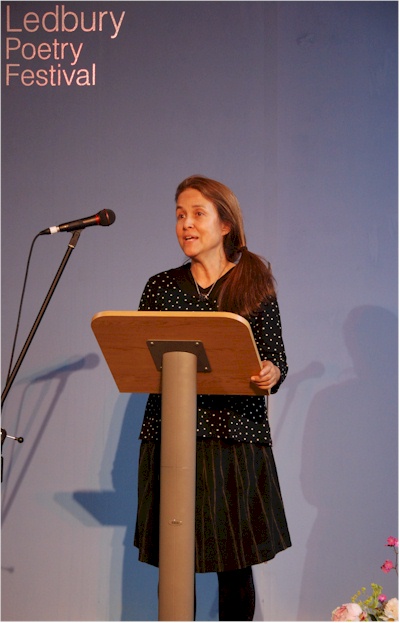 This year's Poet in Residence, Naomi Shihab Nye welcoming everyone to the festival.
The weather looks set fair for the next few days and Ledbury is looking terrific in the sunshine so come along and soak up the atmosphere!
Entry to Ledbury Poetry Festival's
Poetry Competition for 2013
is now closed.
First Prize £1000 and a week at Ty Newydd the National Writers' Centre for Wales.
We are nearly there! The winners will be announced next week (21 - 25 Oct).
Domain Name Change
Owing to circumstances outside our control we have had to change the Ledbury Poetry Festival internet domain name to poetry-festival.co.uk. Please pass this information on to anyone else who you think may need it. Please update your email address book replacing the .com suffix with .co.uk.
If you manage a website that links to ours we would appreciate it if you could update the link address as soon as possible.
Thank you
New Funding
Ledbury Poetry Festival is delighted to announce it has been awarded £30 000 from the Paul Hamlyn Foundation towards innovative and experimental programming. The extra funding will allow the Festival to be really adventurous in terms of its programming in 2014 including new cross genre commissions from major artists, work with festivals in other countries looking at poetry in translation and the opportunity to explore different ways of performing and listening to poetry.

This funding will allow the Festival to take programming onto the next level and give its audience a truly exciting experience. Chloe Garner the Festival Director says 'I am very excited about the opportunity this presents as it will enable us to put on events we have only dreamed of doing.'

Life Loves To Change
Working with the Rural Media Company this project took inspiration from John Masefield's Reynard the Fox. Poet Philip Wells, well known to Ledbury audiences, went out and about in Ledbury meeting as many groups as possible in his mission to find out how life has changed since the 1920s. He wrote a new poem based on his conversations and the Rural Media Company made a series of films and took photographs depicting life in Ledbury and the changing culture and identity of the town.
The films and poem were launched at the 2013 Festival and were screened around Ledbury in businesses and shops along the High Street a long with life sized cut outs of the individuals involved. The screening of the film was so popular that the Rural Media Company has agreed to a second showing - Thursday 19th September at 7pm - at the Market Theatre - this can be booked through their website at www.themarketheatre.com
Further details of the project can be found at the Rural Media's website:


www.artscouncil.org.uk/

Become a Friend of Ledbury Poetry Festival - help us to carry delivering one of the most liveliest and exciting poetry festivals in the UK. Go to our Membership page for further details.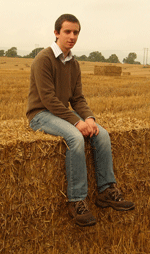 Nathan Adams
In 2012 poets worked with over 2,000 pupils from schools across Herefordshire in a variety of contexts: A Shakespeare in Schools Day, a Festival Schools Day, at St Peter's Primary School in Bromyard during their Expressive Arts Week, making flags and shields using emblems and symbolism to celebrate the Jubilee, at John Masefield High School creating dramatic interpretations of poems by Jacques Prévert using both French and English translations.
The Festival can offer to place a poet in your school for a one day visit or a longer residency. Schools can also participate in Keen Writers Workshops. Or you can also book your class onto a Historic Hellens Manor Visit accompanied by a poet.
Funders such as the Pennington-Mellor Munthe Charity Trust make the above projects possible.


The Festival has been working in the community for 15 years – going out to people who may not have experienced poetry before. Things are looking positive over the next three years with a backbone of funding from the Esmée Fairbairn Foundation which we are incredibly grateful for. This will allow us to continue ongoing work and start new projects, such as one in the pipeline working with the reformed group Women4Women. We are also continuing our work with the Courtyard Theatre, Hereford sending poets into nursing homes to work with sufferers of dementia.

Details of all exhibitions taking place during the festival can be found on our Exhibitions page. more…

Featuring many of the best moments of the 2010 Festival. more...


Facebook
To keep up with Ledbury Poetry Festival go to our Facebook page - we are open to suggestions! more…